A French girl in Sri Lanka
We first met Maelis when she was a student at University of Wales Trinity Saint David, here in Swansea, south Wales.  
Maelis worked with us on an internship for six months and we were so impressed with her, that we all stayed in touch.  Some months later she mentioned she needed to find another internship to complete her university course.  One suggestion followed another and Maelis ended up working at our partner office in Colombo, Sri Lanka. Sadly, Maelis arrived in Sri Lanka just before the Covid 19 lock-down and was restricted to her apartment for many weeks, but she also finally managed to travel before her return to France and wrote the following blog post for us.
Thank you, Maelis!
Our Latest Destinations
Browse details of our latest holiday destinations and let us make the holiday of your dreams
Sri Lanka and me…… a 4 months review from a French girl
Ayubowan! I am Maelis, a 21 years old French student and I spent 4 months in Colombo in Sri Lanka for an internship related to my studies. I am studying international business in Lyon in France and I am interested in tourism. I had the opportunity to go to Sri Lanka through NEI UK team.
On the 1st of March 2020, I went there on my own and it was the first time I was going that far alone. I spent 4 months in Colombo during the COVID-19 pandemic. My internship was resumed after an initial 7 weeks of total curfew and things got back to normal, step by step, in June. Despite the fact that the COVID-19 had impacted my stay in Sri Lanka, I had some time to visit and I was really immersed in Sri Lankan culture through my internship.
Sri Lanka can be summed up as endless beaches surrounded by palms, tea plantations spread over kilometres of mountains, amazing trains, colourful temples, diversity of landscapes, wild animals, welcoming people, cheap prices (1 Euro = 200 Rupees) and flavourful food.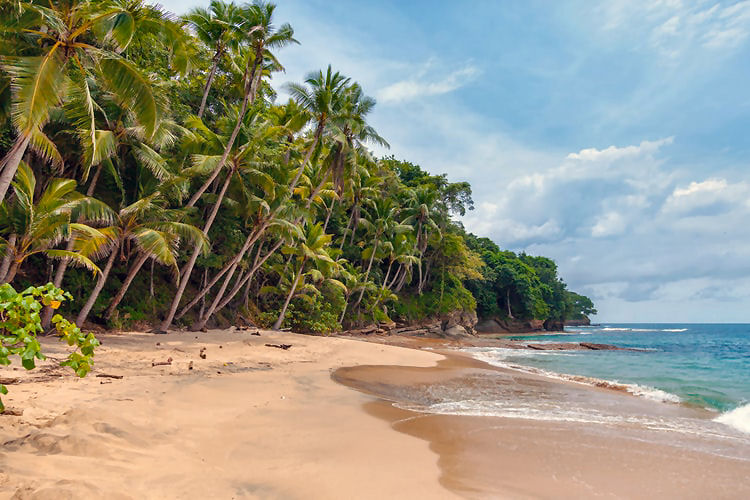 The island overflows with landscapes, you can easily see the beach and the mountains in one day passing through a tropical forest, tea plantations, rice plantations and eucalyptus forest. Sri Lanka is also covered by national parks where you can see wild animals in their natural habitat. You can see swimming elephants, sleepy leopards, playful monkeys, crocodiles lazing in the rivers, friendly bears, tons of birds, sociable dolphins and whales and beautiful peacocks.
Sri Lanka is above all expectations because there is something to see at every turn. Regarding the culture, Sri Lanka has this special asset to have a mix of religions. The majority of the country is Buddhist but there are a lot of Hindus, Muslims, and Christian people. All over the country, there are temples, mosques, and churches and all these religions live all together. For my part, it was the first time I was in a Buddhist country and I discovered in depth all the history about this religion and the practices, for example, Buddhists celebrate full moon every month which is called Poya Day.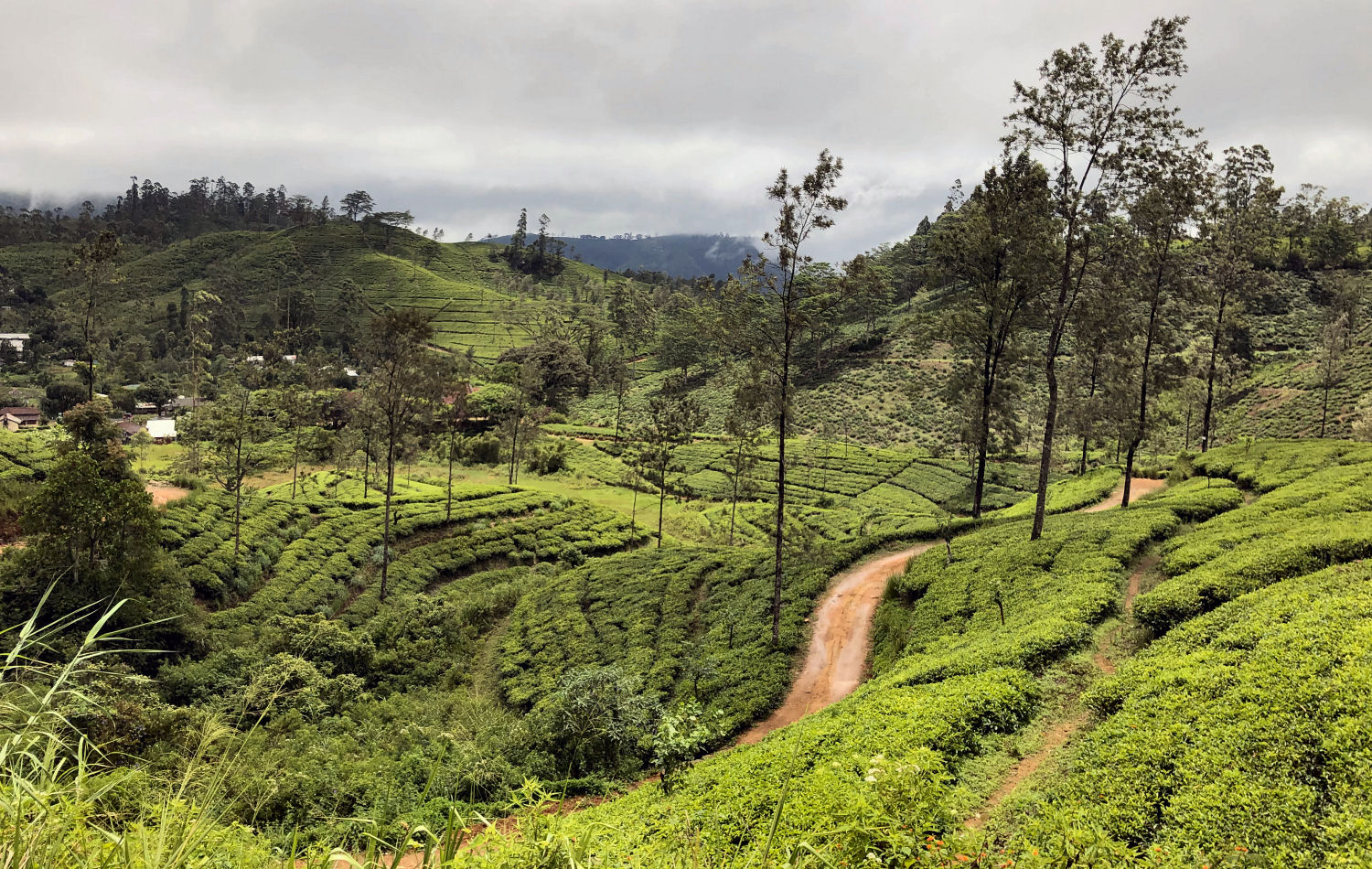 Sri Lanka is well known for its food. Sri Lankan dishes are very flavourful, spicy, and diverse. Rice is the basis of the majority of Sri Lankan dishes. I discovered a lot of new meals and I really enjoyed it. Koththu, rice & curry, string hoppers, pol sambol, are well-known dishes. Except for the fact that Sri Lankan people love chilli and that their meals are very spicy (hard to eat when you aren't used to eat spicily!), I discovered a new way of cooking. Moreover, Sri Lanka is an island overflowing with coconuts, bananas, mangos, watermelons, pineapples and avocados. In terms of a variety of vegetables and fruits, the island is very rich and this can be seen in their dishes. Indeed, for very affordable prices you can discover this diversity of food, but be ready to eat with your fingers!
In terms of personal experiences, I am so grateful to have had the opportunity to spend 4 months on this lovely island. I was very well received by my internship team and they taught me a lot of things about Sri Lanka which made my experience even more interesting. All the Sri Lankan people I met were friendly and welcoming and, as a white girl, they were kind and ask me where I am from. I never felt bad as a foreigner and most of them were very happy to see tourists visiting Sri Lanka. It is a country where we feel safe while we are respecting the local people and when we are staying open-minded. The difference in the culture can be hard to deal with, but as a young French open-minded girl, I was open to learning more about the customs and I used to live with the way Sri Lankan people were looking at me. This wonderful and enriching experience brought me a lot and I can't believe it is already finished. Tourism is a very interesting sector, even more, when you are immersed in a local company and when the people you are working with are so invested in their work. Working in an international context with a different way to do and see things was very enriching for me. I wish everybody to be able one day to go discover Sri Lanka.
Do not hesitate anymore and take the first plane to discover this pearl of the Indian Ocean while travelling with the right tour company! 
Read more news from NEI UK
These link to the last blog posts you have created
Somewhat belatedly we now have the facility to...
Sed ut perspiciatis unde omnis iste natus errorae sit voluptatem accusa antium.
4 Gorsto Rd
Gwaun-Cae-Gurwen
Ammanford SA18 1UW
Your holiday and money are safe with us. In addition to ATOL bonding, NEI UK are even more strongly bonded with the Travel Trust Association (TTA). Any money you pay to us is held in trust and only paid to us after you have returned from your trip.